All this week I'll be posting my review on the Men's Collections for Spring 2015
I always look forward to the Burberry Prosum show every season. They always manage to create a great show atmosphere without distracting from the actual collection. Seasons past they have had rain, petals, and musical guests on the runway. This season was no different. Benjamin Clementine, a new British artist, performed on the runway. The Kensington Garden settings illuminated the hand-painted runway, and really made the collection pop.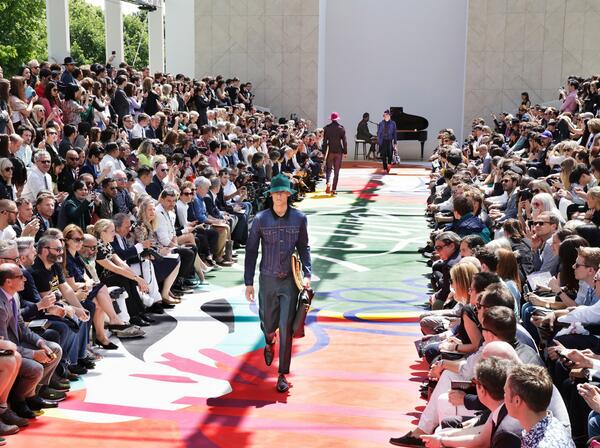 This season, Christopher Bailey was inspired by English travel writer, Bruce Chatwin. You could really see the travel inspired clothing in this collection with floppy hats and hand-painted bags and book covers, you'd be the fashionable man on the go.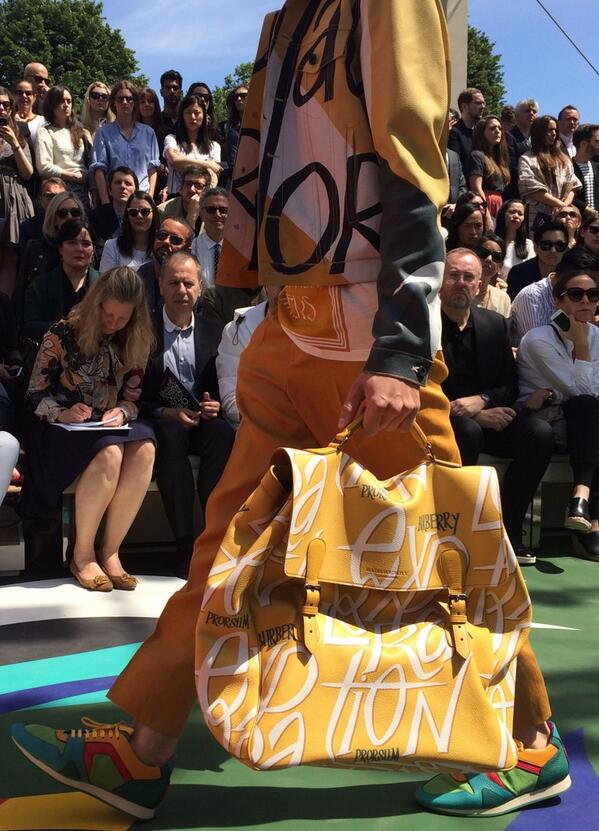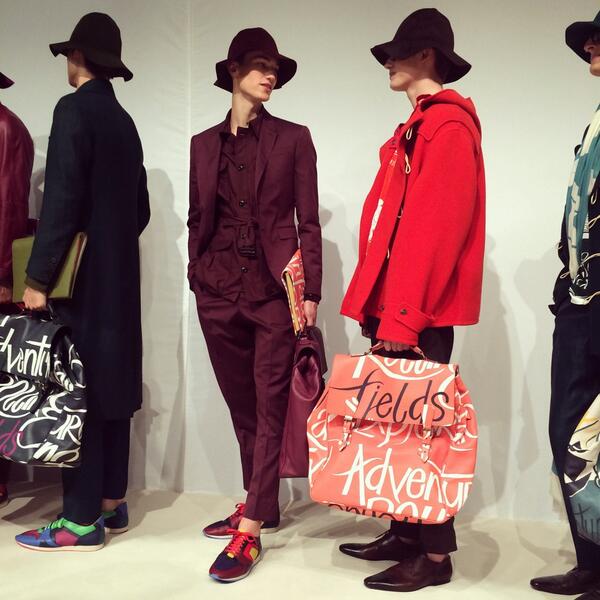 There was also a lot of color on the runway, to make an dreary old day bright again. Different shades of green, plum, blue, mustard, and red made it down the sunny runway. A variety of materials also made its way into the collection such as suede, leather, wool, and linen. They were all made into pants, suits, shirts, and t-shirts.
The hand-painted runway theme not only made its way to the bags, but also to the clothes themselves. With sayings on the items such as "Adventure", "Explore", and "Writer", it gave the collection an artistic edge. I really would wear something like this, so I need it now. Right now. In my closet.
As always, Burberry had a wonderful collection and the show complemented the collection. If you buy now through June 24th, you can order the coats, jackets and bags from the collection at the Burberry website. Tell me what you think of the collection in the comments below! Stay tuned for more fashion reviews this week!
-R.N.
All images belong to Style.com and Burberry